April 20, 2010 – 12:13 pm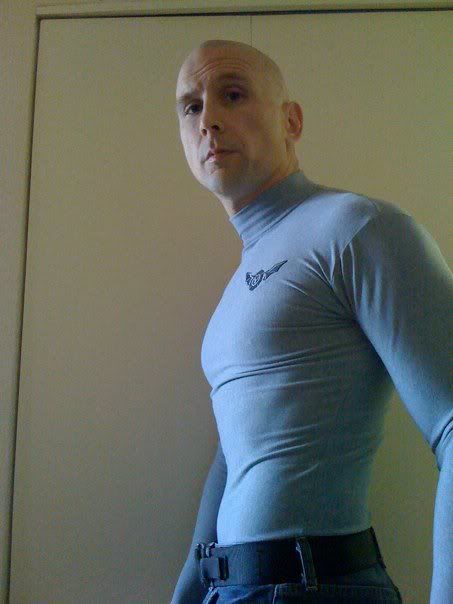 My father served in the Korean War. When he returned our family deteriorated because he wasn't given the opportunity to re-acclimate, and was held in contempt by others who didn't serve.
Our family melted down and as a result I never got to know my father after the divorce and even imported my mother's side of the story. Only after his death a few years ago did I learn the full story, and I lamented a lifetime lost with my father.
When I discovered myself in Israel in the baptismal waters of the River Jordan and realized it was the precise spot my father had pilgrimaged to heal his soul, I wept. I had rejoined his spirit at last.
An incident on an airplane during the Icelandic volcano eruption swelled this within me again.
Young soldiers boarded our flight forward of us. 20-ish "pacifists" scoffed profanities like "warmongering pigs." The soldiers remained quietly stoic during the tirade, unwilling to lower themselves to the debasement of these unruly kids.
One boy went to throw chewing gum at them and I caught his wrist "gently". I advised him that he could only choose pacifism because others have chosen to be warriors and that his ignorance is a luxury paid for by the blood of service men and women. The other passengers clapped, as they all had been seething at the tyranny of these raucous adolescents.
Don't hate those vigilantly standing post on the wall over your liberty.
 Don't hate those who voluntarily raise their hands to move toward violence for your safety.
 Honor them for doing what you do not so you do not need to.
 Embrace them when they come home for only our love heals spirits damaged from what they've endured… for us.
Scott Sonnon
Friend me on Facebook,
Follow me on Twitter